Commercial Floor Cleaning Machines Improve Cleanliness and Safety
As a business owner, it's your responsibility to keep your establishment clean and safe for both employees and customers. Accidents such as slips, trips, and falls are all too common and they cost businesses a lot. In the United States alone, claims from such accidents reach an average of $25,000 to $28,000.
One way to avoid this problem is to stick to a strict floor cleaning protocol. This will involve the preparation of a comprehensive cleaning program, training of personnel, and purchase and use of high quality commercial floor cleaning machines.
Floor Cleaning Program
A comprehensive cleaning program is meant to ensure that all floors in the establishment are regularly cleaned properly. When preparing such a program, you need to include cleaning schedules and procedure.
When drafting the schedule, weather conditions, traffic patterns, and peak hours must be considered to avoid getting in the way of the business operation. The drying time of the cleaning area should be kept in mind as well so that the schedule can give maintenance the proper period it needs.
Barricades must be in place to prevent customers from going to the areas being cleaned. The type of cleaning products and equipment should also be indicated there.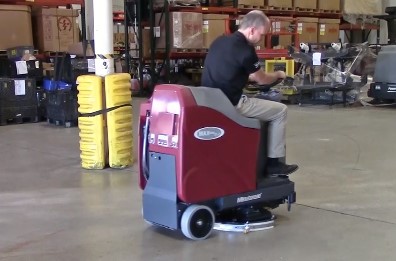 Training
For floor cleaning to be done right you should train your personnel. They should be taught about cleaning policies and procedures to avoid mistakes and to boost efficiency. Personnel must learn how to use a commercial floor scrubber and how to properly maintain it to increase productivity.
Equipment
There's a range of cleaning equipment in the market to suit the different types of flooring businesses have. Procuring the right type of equipment for your establishment's flooring is essential. In fact, it's best to use separate equipment on floors that have different surfaces. Yes, you will have to invest in it. However, the rewards and benefits will be worth it. Not only will you be able to avoid accident claims, but you can show your employees and customers that you're serious about taking care of them.
Maintaining the cleanliness of your establishment is a must, and partnering with a reliable supplier of floor cleaning equipment can help you do that comfortably.
Sources:
Floor Cleaning Procedures for Slips, Trips, and Falls, Cmmonline.com
Maintenance Tips for Commercial Floor Cleaning Equipment, Cleanlink.com