More Cleaning Equipment to Use Alongside Your Trusty Floor Scrubber
Whether it is a commercial office, industrial/manufacturing plant or a warehouse, keeping floors clean can be challenging. Not only will you need to hire a dedicated person to do the cleaning, you would also need to invest significant amount of money on cleaning equipment, like a floor scrubber, to lighten the load.
If you're about to look at floor scrubbers for sale, you might want to consider also purchasing other equipment to keep your floor looking really clean.
Vacuum Cleaner
Easily the most popular cleaning equipment in the market, a vacuum cleaner uses an air pump to suck in dust, dirt, and other small debris off your floor. It is available in different shapes, sizes, and models depending on its purpose. Unlike domestic cleaners, industrial vacuum cleaners are a lot more powerful and effective. It is capable of lifting extensive variety of both solid and liquid debris from your floor.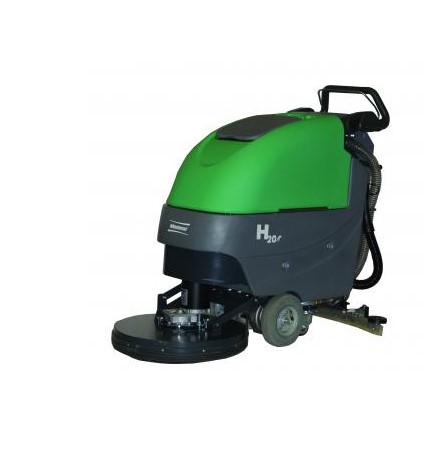 Rider Sweeper
If the floor area to be cleaned is too big, then it is only logical to buy a rider sweeper instead of vacuum cleaners. It will help you save time, energy, and labor to clean your work space. Rider sweepers are also generally quieter than your typical vacuum cleaner so you can use it without fear of disrupting work.
Floor Burnisher
Specifically made for hardwood, tile, and marble, a floor burnisher or polisher will make your office floor shine with glossy-like appearance without needing to apply chemicals like wax. The floor burnisher has a high-speed rotary pad that buffs your floor at the speed of 1500 rpm until it gleams to your satisfaction. It can either be electric, propane, or battery-powered.
Restroom Cleaner
The last thing anyone wants to see, whether they be staff or clients, is a dirty toilet. Aside from being unhygienic, it can also be a potential source for various infectious diseases. A total restroom cleaning system is what your office needs to ensure the cleanliness of your restrooms. Its automatic chemical feed and 600 psi pump provides effective cleaning that your ordinary floor scrub, bucket, and mop cannot give. Since it's automated, it is also more economical and practical to use.
If you are unsure about what to purchase, ask your cleaning service provider and they'll be more than happy to assist you. By purchasing any of these equipment, along with a floor scrubber, you can guarantee that your office will always look ready for business.
Sources:
How to Clean Hardwood Floors: Must-Know Tricks, bhg.com
How to clean hardwood floors 101, today.com