The Importance of a Reliable Floor Scrubber in the Healthcare Industry
Out of all surfaces, cleanliness of the floors in a healthcare facility or hospital is vital for one important reason – avoiding further spread of disease or infection. That usually requires the use of industrial cleaning machines, and perhaps the most effective of all equipment is the floor scrubber. Here are some valid reasons for those in the healthcare profession to look into floor scrubbers for sale, if they haven't invested in one already.
Vulnerability to Illness
Many people who visit a hospital or clinic do so with considerably weaker immune systems, due to illness. Therefore, getting treated in an area where the floors have bacteria from other ill patients can increase the risk of infection. This doesn't only apply in recent direct contact or activity. For example, Clostridium difficile, a very powerful and disinfectant-resilient bacterium that affects the colon, can remain on floors for up to five months.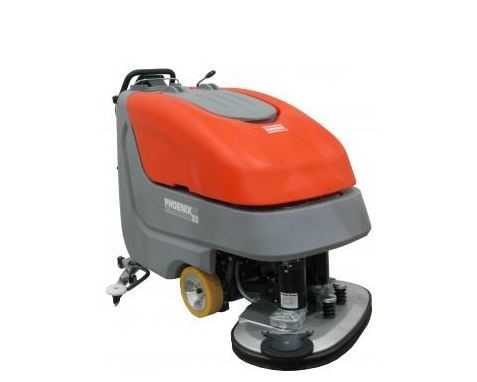 Accumulated Expenses
Not using a floor scrubber in these situations can lead to enormous costs for healthcare administrators. According to statistics from the United Kingdom's Department of Health, organizations that don't sterilize floors against healthcare-associated infections (HCIs) rack up nearly $1 billion in costs due to sudden deaths and potential law suits. Aside from the expenses, think of the damage these negative events can have on an organization's reputation.
Minimizing HCIs
Health care facilities may not be able to eliminate floor-based HCIs, especially if they are immune to disinfectants. HCIs aren't just for hospitals and clinics that handle large volumes of patients either. They can also be present small practices. Though staff and cleaning crews may go through with mops and disinfectant-landed cleaners to wash the floors it may not do the job, and this can lead to infections of other patients in the future. However, they can certainly minimize the circumstances which can lead to additional illnesses.
For small practices, make it a priority to look for floor scrubbers for sale if your cleaning crews do not have one. Ensure they train on the scrubber and utilize it several times a week on all hard-floor surfaces. Also train your staff to utilize the floor scrubber in situations where infected fluids covered the floors.
Should you be an administrator of a larger clinic or hospital, review your cleaning procedures to ensure proper operations are being implemented for floor cleaning. Also have your janitorial staff perform a routine review of their existing floor scrubbers to see if they need to be replaced.
Sources
Cleanliness is Crucial in Healthcare Settings, cbipr.com
C. Difficile Infection, MayoClinic.com