Commercial Floor Cleaning Machines: How to Determine Their Efficiency
Every item, equipment, service, and asset acquired for a company needs to have a specific purpose and should come at a reasonable price. This will keep expenditures within an acceptable range, thereby ensuring optimal profit or returns. For those in the cleaning industry, particularly those involved in commercial and industrial maintenance, investing in commercial floor cleaning machines from leading companies such as Minuteman International calls for careful thought and consideration of the following factors to determine equipment efficiency.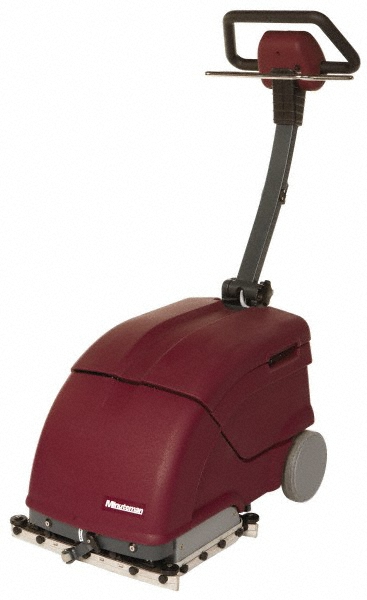 Cleaning Path
Walk-behind scrubbers, ride-on automatic floor scrubber machines, or any other floor-cleaning equipment vary in size, wherein the bigger the machine, the wider is its cleaning path. By matching the right size of floor cleaner to the size of the area(s) to be cleaned, you'll be able to maximize time and effort. For instance, a 17" scrub path takes approximately 23 minutes to clean 1,000 sq. ft. while a 20" scrub path consumes about 16 minutes to cover the same area. If you usually deal with expansive parking lots or warehouses, a larger cleaning machine will prove to be the smarter option.
Equipment Features and Capabilities
To bring you closer to the right scrubber or sweeper, consider your specific cleaning needs. Each cleaning machine model offers a unique function with features and accessories that serve distinct purposes. For example, some models are specially designed for quick cleanups while others are primarily meant for healthcare facilities, such as hospitals and nursing homes. There are also machines that boast "tools-free" maintenance, therefore allowing operators to make adjustments easily and quickly. Opt for machines that come with practical features that can turn daily cleaning tasks into a breeze.
Energy and Water Consumption
These days, innovative solutions equate to being eco-friendly as well. Although energy- and water-saving floor cleaning machines tend to initially cost more than their traditional counterparts, they eventually pay for themselves in terms of savings and efficiency. Gel-battery powered equipment, for one, reduces the risk of noxious gas emissions and battery acid spills during charging, which are risks associated with conventional batteries. Moreover, there are floor cleaners that feature a water-saving design that even boosts cleaning efficiency by reducing drying time and dump-and-fill cycles.
Source
How to Buy New Sweepers & Scrubbers on eBay, eBay.com