Commercial Floor Cleaning Machines: Ideal for Popular Event Venues
Commercial floor cleaning machines are ideal for event venues that see a lot of foot traffic. Many people feel that it is virtually impossible to keep a floor looking clean when people are constantly coming and going. It does take some effort to keep the floor clean when there is a lot of activity. The entrance areas and the sections around the elevators, in particular, are some of the most difficult spots to maintain.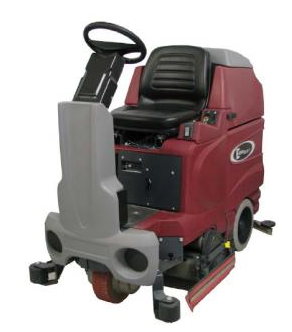 When there are a lot of people in the building, floors can start to look dirty even just after a recent cleaning. Events where meals and drinks are being served often entail a bit of extra cleanup. It is important for cleaning staff to have the necessary tools and equipment for these situations.
Frequent Vacuuming and Cleaning: Necessary
Using an automatic floor scrubber and other equipment makes things much easier for the cleaning staff. These tools cover larger areas with greater speed and thereby get spills and other messes all cleaned up before stains become permanent.
Many venues have adopted regular cleaning schedules for areas that experience substantial foot traffic. In many cases, three cleanings a day can keep the floors looking well maintained. Venue staff will need to balance out their cleaning schedules around the times when the building sees its heaviest use.
How the Right Kind of Equipment Helps
One of the advantages of a floor cleaner designed for industrial use is the fact that it can help stop a carpet from becoming matted down. In particular, the se cleaners automatically spray carpet cleaning solution to keeps fabrics looking fresher. In banquet halls or other areas where clients expect a certain look, these tools can play a large role in managing clients' perception and satisfaction.
Another way in which maintenance staff can manage spills with minimal disruption to ongoing events is to have a convenient spill station near high-traffic areas, such as the entrance, restrooms, and elevators. In event venues where food is served, a couple of spill stations in each dining area should suffice. If the venue has a concession area, this is also a good place for a spill station. These places make it easier to clean up spills before they cause permanent staining.
Source:
CLEANING OPERATIONS: Carpet Care (What it takes to protect), CleanLink