Commercial Floor Cleaning Machines: Perfect for After-Shift Cleanups
Cleaning up your business establishment can be challenging, especially if you own large premises that need cleaning after every long and exhausting shift. Restaurants and groceries, in particular, require regular floor cleaning to remain presentable and sanitary.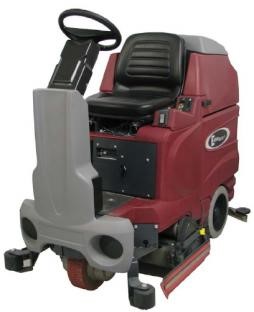 Mopping floors after business hours not only gets pretty tiring but also makes it next to impossible to cover bigger surfaces in a short span of time. Fortunately, you can use commercial floor cleaning machines from trusted manufacturers like Minuteman International that automate much of the cleaning process and cut down much of the effort needed to clean floors. These machines can leave surfaces much cleaner than if they were scrubbed by hand.
Why Use Commercial Floor Cleaners?
There are various reasons why your business should be using commercial cleaners:
Efficiency – You could stick to manually cleaning your business premises using brooms and mops, but commercial floor cleaners are more efficient and convenient to use. Whether you use a walk-behind model or a rider type, a commercial floor scrubber combines the functionality of brooms, mops, and vacuums. With just a few quick passes, what normally takes hours to accomplish can be completed within minutes.
Requires minimal effort to operate – Commercial floor scrubbers will be a boon to your employees who might barely have the energy left to clean the floors after their shift. The machines do all the cleaning, so operators only have to use them as instructed to direct the devices. Clearly, a lot of time and money can be saved if your business uses a commercial floor scrubber.
The perfect choice for hard flooring – Business premises with concrete or tiled flooring will need the kind of commercial cleaning equipment that allows them to clean hard surfaces with utmost ease as well as polish and protect the flooring.
Sources
7 tips for cleaning commercial kitchen floors, Restaurant Hospitality
Commercial Floor Cleaning, Tips.Net