Floor Scrubbers For Sale: The Technological Advances to Take Note Of
Today's increasing focus on building sustainability and the requirement for Leadership in Energy and Environmental Design (LEED) certification is bringing a change in the tools used to clean facilities. Now, manufacturers of floor scrubbers for sale must ensure that their products reduce environmental impacts and reduce worker productivity, not to mention be ergonomic, have low noise levels, maneuverable and easy to use. Get to know the latest advances in floor scrubbing equipment so you will know what to look for in the equipment you buy or rent.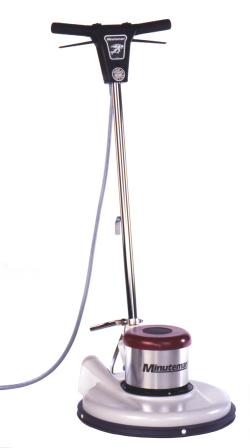 "Cleaner" cleaning equipment
In the healthcare industry, the sensitive nature of the environment in hospitals and clinics calls for cleaning solutions that do not negatively impact patient health in any way. "New technology is available that can reduce the use of conventional cleaning chemicals, reducing exposure to volatile organic compounds and fragrances for patients who may have chemical sensitivities," says Rick Cohn, health care manager, Tennant Co., Minneapolis. "High-efficiency, particulate air filters on vacuums improve indoor air quality by reducing the level of airborne particles, including those associated with allergens."
Doing more with less
Efficient floor cleaning machines allow operators to reduce the use of cleaning chemicals, minimize water consumption, optimize energy use and limit labor-intensive scrubbing—all while still providing outstanding cleaning results. "Improving worker productivity will continue to be a key goal of all scrubber manufacturers," according to the product manager of a popular manufacturer of automatic scrubbers. "When you realize [that] many facilities are paying about the same now for floorcare as they did a decade ago, cleaning contractors are demanding machines that clean floors faster and more effectively than ever before."
Floor cleaning requirements vary not only by industry, but by facility as well. Every business environment comes with its own unique cleaning challenges, that's why floor cleaning equipment manufacturers and suppliers should ensure they provide the needed cleaning performance and meet a facility's cleaning goals and initiatives.
Investing in the right floor scrubbers
Extending the life of the hard flooring in a facility is the main reason businesses buy floor scrubbers, but that shouldn't be the only reason. Selecting cleaning equipment that reduces environmental impacts and improves operator efficiency should be major considerations as well. Find the floor cleaning equipment that fits your needs from trusted floor scrubber manufacturers such as Minuteman International.
Sources
Advances in floor cleaning equipment, HFMMagazine.com
The Evolution Of Autoscrubbers, CMMOnline.com