Choosing the Best Floor Scrubbers for Your Needs
Give your flooring it the proper care and attention that it deserves. Don't be too quick to think that just about any kind of floor scrubbers or cleaners will suffice. There are different types that work better on the different kinds of flooring material, which you should take into consideration before stocking up on your equipment.
Concrete Floors
This type of flooring is usually used for warehouses, garages, and other structures that usually see a lot of heavy duty lifting, pushing, and pulling. It's ideal because it's no fuss, it's specifically designed for rough conditions so you won't have to worry about getting its surface scratched or nicked.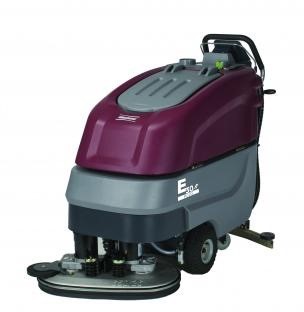 It doesn't mean that you can just forget about cleaning, it though, because its state may still very well affect the overall cleanliness of the place. To give it a thorough clean, getting a floor scrubber with stiff brushes is ideal. With this type of brush, you can expect to have even the smallest pore in the cement to be cleaned out.
Laminated Hardwood and Vinyl
Softer bristles would work best for these types of flooring, especially because they can be easily scratched, and it just wouldn't look good inside your home or office. Unlike concrete floors, too, which can afford to get a quick water wash, laminated hardwood and vinyl floors may need a bit more sensitive cleaning agent to take out stains.
Tiles
For tiles, get fine bristles so that the dirt and debris can easily slide off it. Tiles do tend to crack, too, so these fine bristles ought to be good for lifting up the cracks that may have formed on the surface.  More than just giving it a good clean, make sure to get it shiny, too.
There are plenty more floor types and considerations that you'll need to make before jumping on available floor scrubbers for sale from reputable suppliers like Minuteman International. Give your decision a long, hard thought, because whatever purchase decisions you make should ultimately serve your purpose for the long-term.
Sources:
7 Tips for Cleaning Floors and Tile. Reader's Digest
Tips for Cleaning Tile, Wood, and Vinyl Floors. DIY Network