The Different Commercial Floor Cleaning Machines Your Business Needs
There is practical wisdom in using commercial floor cleaning machines specifically when you are in an operational commercial space. The biggest difference in cleanings needs in this context as compared to a residential venue is that the foot traffic is much heavier.
Many people will come and go in the office, some of them carrying loads of packages or dragging carts filled with important items. Every single day, the office floor is literally exposed to daily wear and tear. At the same time, however, it should also remain looking clean and professional, so that the business itself will also exude professionalism.
Here are some of the more important types of equipment that you will need for cleaning up a commercial space.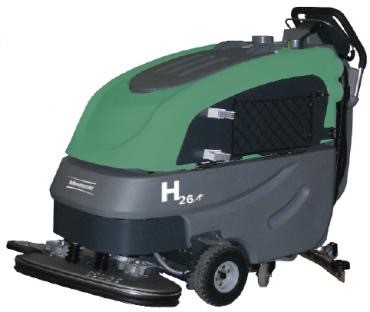 Walk-Behind Scrubber
If you're the type who also considers floor cleaning time as an opportunity to work up a sweat, then the walk-behind scrubber is the one for you. This type usually comes with a rechargeable battery, so that you won't have to deal with cords and wires. It's basically free to go anywhere, therefore, and so gets a much wider floor area to clean, including corners.
Ride-on Scrubber
This basically works the same way that the walk-behind version does. The difference, though, is that the user can actually ride on top of the scrubber and comfortably make their way through vast, open floor spaces, such as in warehouses, as they do the cleaning.
Carpet Cleaner
Carpets are usually made of high quality, so it only follows that it is given proper care and maintenance. Some folks even consider it to be a valuable investment piece, and so must not be damaged at all costs. Cleaning agents must be used with care, and in certain cases, the services of a professional carpet cleaner may even be required.
Vacuum Cleaners
It works for your home, and is also very useful for your office, too, especially in keeping your upholstery dust and dirt-free.
These items may be different from each other, but the one thing that they all have in common is the importance of getting it from reputable manufactures like Minuteman International. Whether it is an automatic floor scrubber or a commercial floor machine, make sure to give it regular maintenance and immediate repair.
Sources:
Pros and Cons of Using a Robot Vacuum. Forbes.
Vacuum Buying Guide. CNET.