Top Features of Floor Scrubbers for Sale that You Should Look For
To ensure the cleanliness and safety of your commercial establishment, you need to invest in high-quality cleaning materials. One of the most common pieces of equipment is the floor scrubber. They work better than mops and brooms and will surely increase the productivity of your in-house janitors. To ensure that you will choose the floor scrubbers for sale that can meet your needs, here are some crucial features that you need to look for.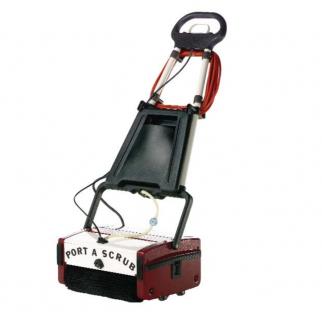 Maintenance-free battery and on-board charger
One of the challenges of floor cleaning using floor scrubbers is the limited reach of this equipment. Since buildings don't normally have many outlets along corridors and wide rooms, a floor scrubber may not reach distant surfaces if its wires are not long enough. Luckily, floor scrubbers today are equipped with maintenance-free batteries and on-board chargers. This way, even the remotest corner of a room can be scrubbed without hassle.
Dual articulated squeegees
Suds from the cleaning solution used to scrub the floor have to be completely removed along with other particulates and liquids. This is the job of the squeegees that make up one of the main components of the floor scrubber you should buy. Choose a floor scrubber that has dual articulated squeegees so that they can clean corners of both open and closed spaces.
Dual counter rotating brushes
With high-power dual counter rotating brushes, even hardened grime can be removed from any form of surface. Unlike steady brushes that rely on manual maneuvering, these brushes can work their magic on both smooth and three-dimensional surfaces. As a result, even heavy soil stuck in tiny depressions will be eradicated, leaving your floor looking as good as new.
Columns and handles
The overall efficiency of a floor scrubber is greatly defined by its handling convenience. The handle and column have to be adjustable so that they can be pushed and pulled without causing much strain on the hands and back of the handler. Top manufacturers of floor cleaning machines apply high-level ergonomics to ensure that handles of their equipment will have the best user experience.
With all these features in mind, you can never go wrong with your floor cleaning equipment, and by making further research, you will find the best brands. Visit a store that carries some of the finest lines of cleaning machines. This way you can be sure that your equipment will last long and will require less maintenance down the road. 
Sources
How Do I Choose the Best Commercial Floor Scrubbers?, WiseGeek.com
5 Tips to Make Scrubbing Your Floors Less Painful, HowStuffWorks.com